Projects
Youngs estate agents
A fast & elegant website that stands out in a busy market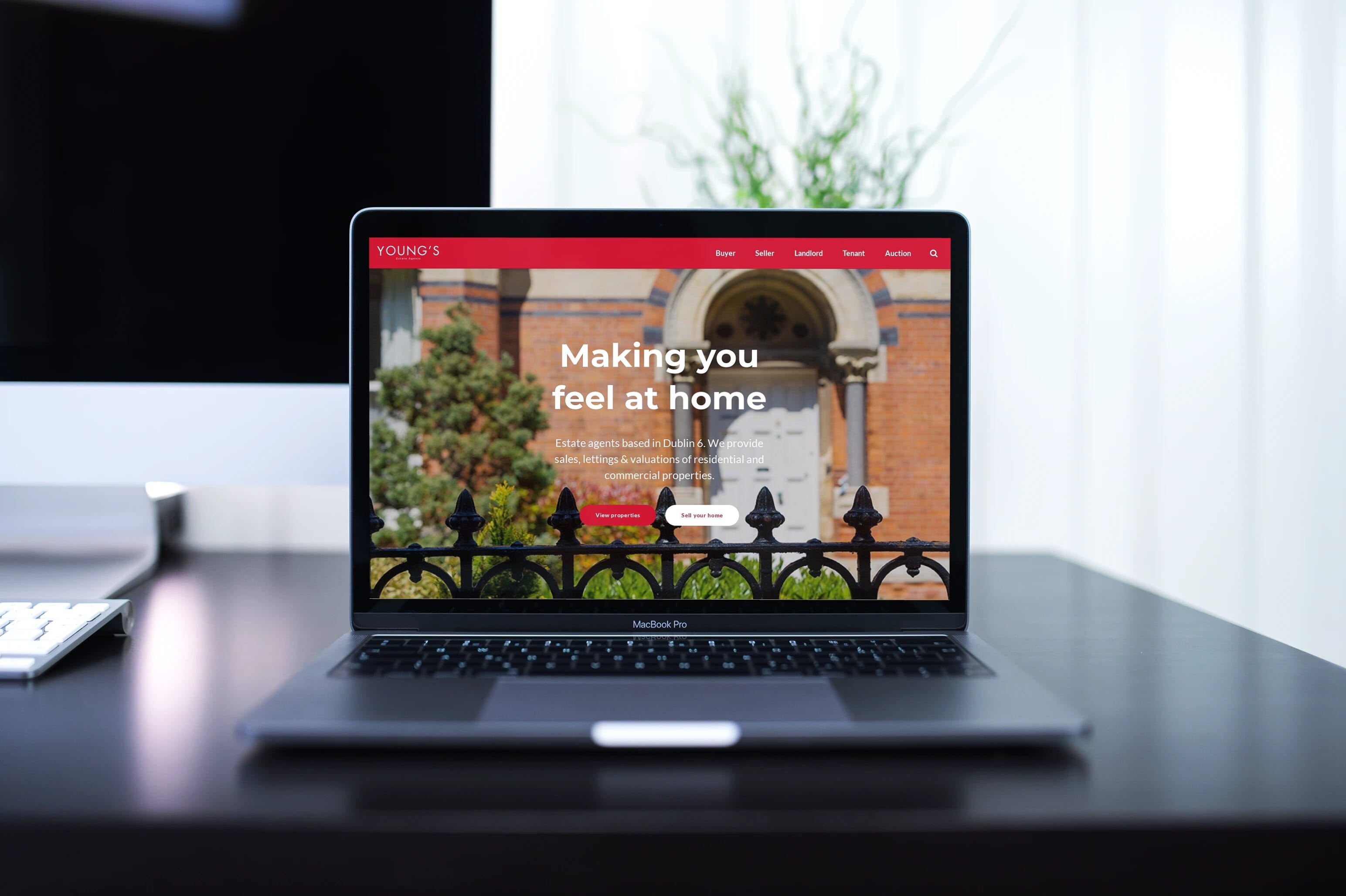 Services
Strategy
Web design
Web development
Site maintenance
Hosting
Client
Youngs estate agents
When people walk into a house, they begin to fall in love with it. By taking all of the clutter away, we allow people to be drawn into the website imagery and feel like they are in the room. The design intents to give people some of that sense of excitement and intrigue when they walk through the front door.
The initial brief was to have a new modern website that worked on mobile and desktop devices and help Young's standout in a busy market. A faster website was needed.
Young's Estate Agents is regarded as one of South Dublin's leading estate agents. After working together on their previous website a few years previously, Young's came back to us to discuss a redesign.
The original website integrated with Daft's API for property listings and this slowed things down. A GT Metrix test was taken with a rating of D-67% for page speed (the site took 3.4 seconds to load).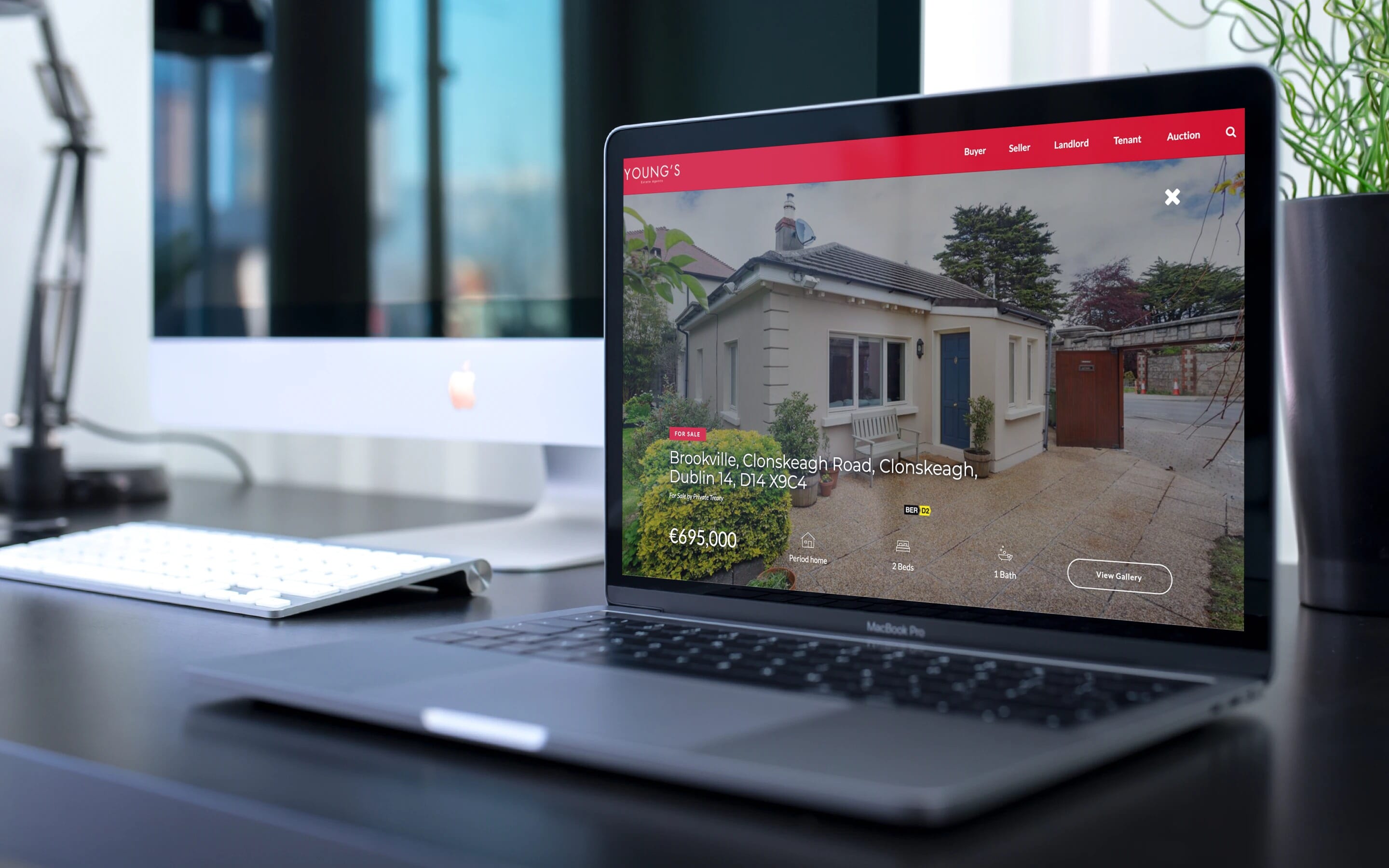 We met with Jane Young to get a full picture of the current market and the competition and understand Young's strengths and weaknesses. It became clear that two types of estate agents exist in Ireland. 1) National groups that list thousands of properties. 2) Locally focused businesses who listless properties but give each listing more attention.
Young's is a local 'people first' specialist, they provide tailored services, and every client and property is treated individually.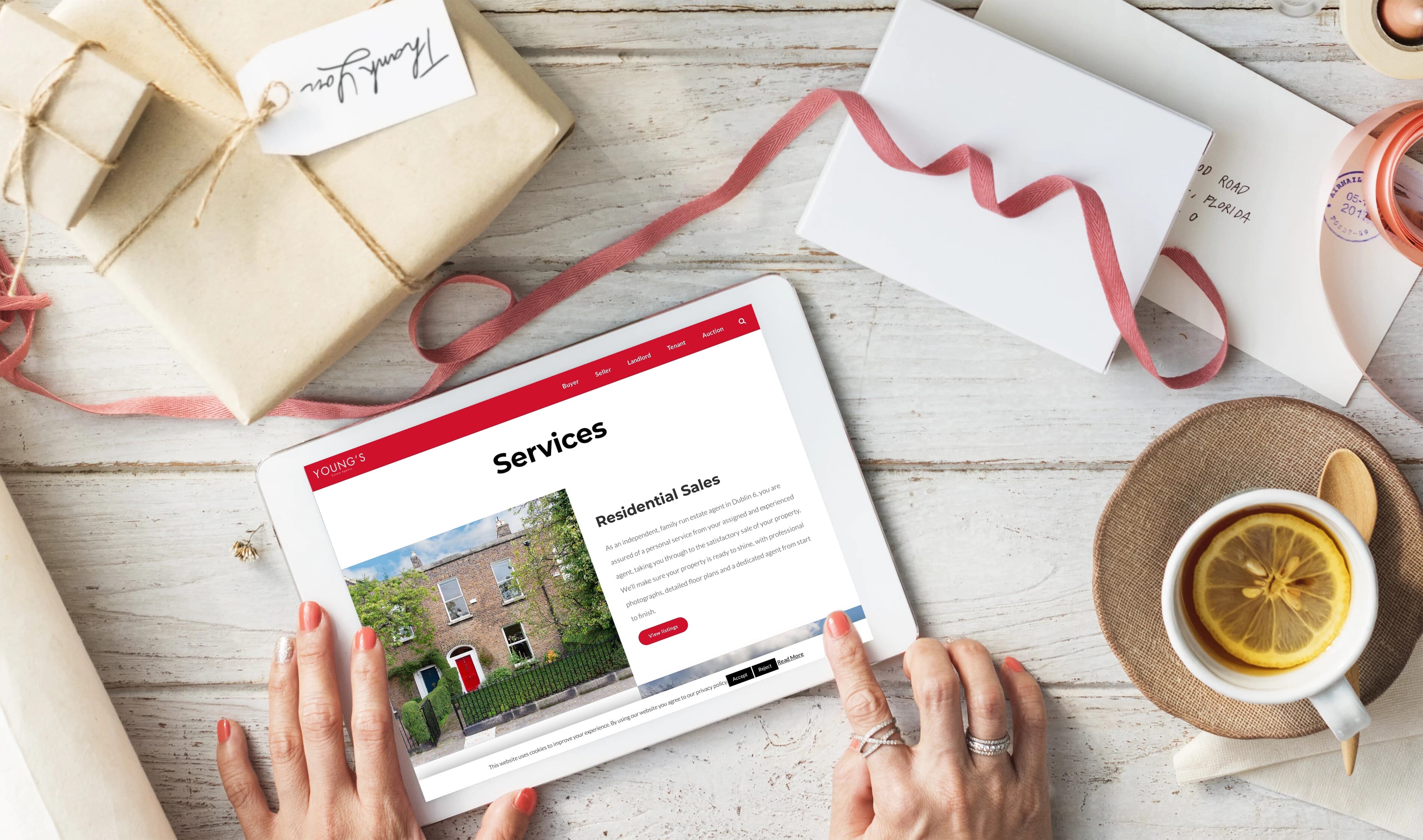 The Solution
Clean, confident imagery combined with generous spacing makes the website feel like a breath of fresh air, compared to the busy endless tables of data that the large mainstream property services list. The intention is to give people some of that sense of excitement and intrigue when they walk through the front door.
We intentionally stepped away from showing properties on the homepage. Local estate agents can't compete with the national groups regarding the number of property listings shown, and we did not try to. Local wins on personality, being people-focused and understanding that changing homes can be a life-changing decision.
We showcased Young's personality from the start and created the tagline 'Making you feel at home' because that is exactly what Young's does with every client. The site is designed to encourage browsing, allowing users to feel like they are leafing through a high-end glossy magazine. Beautiful property listings showcase each home as unique, allowing every property to tell a unique story and build the excitement of finding your ideal home.