Projects
Trinity College Dublin
Redesign student accommodation website to increase enquiries.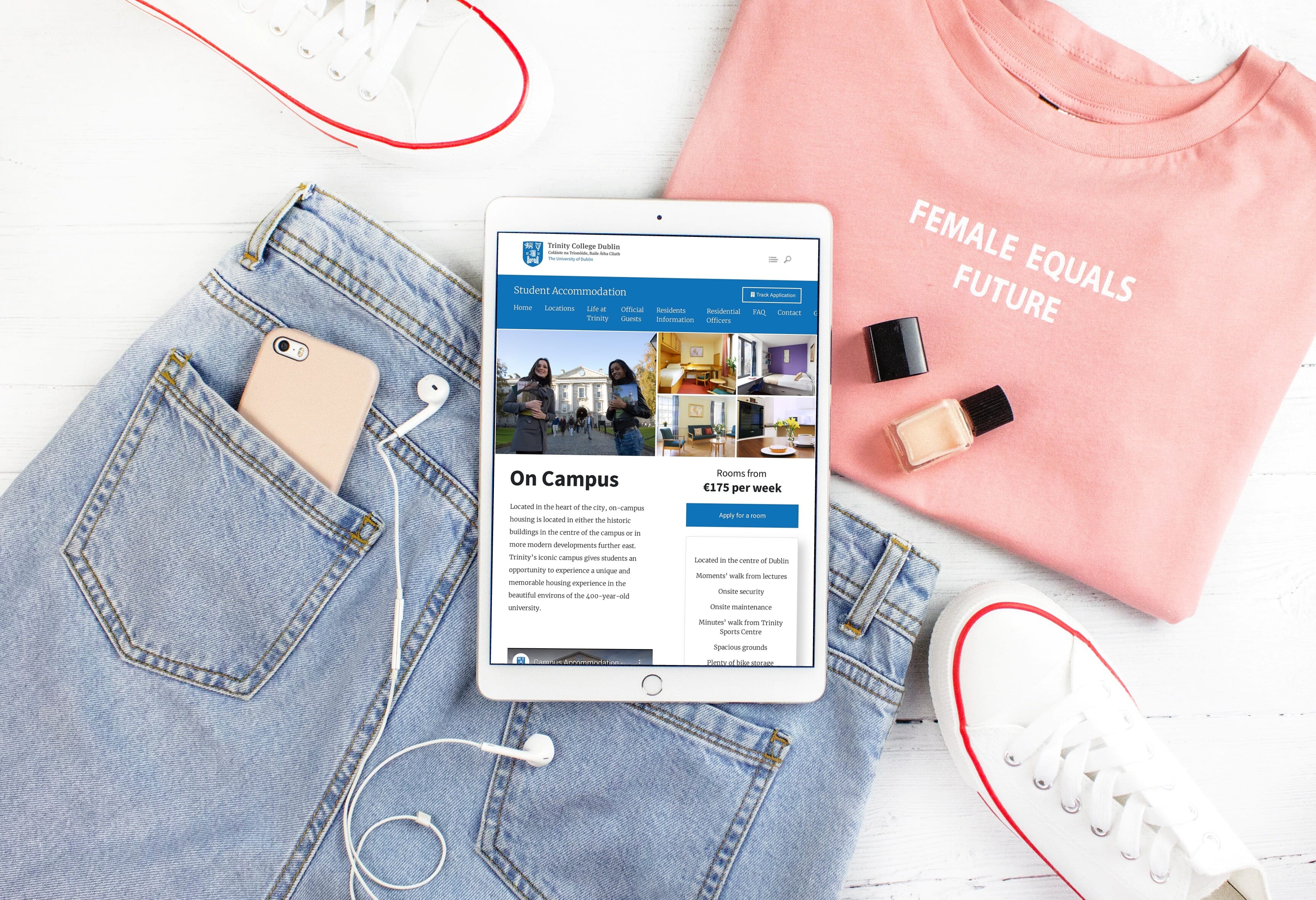 Services
Art direction
Web & UI Design
WordPress Web Development
Site Maintenance
Website Care Plan
Client
Trinity College Dublin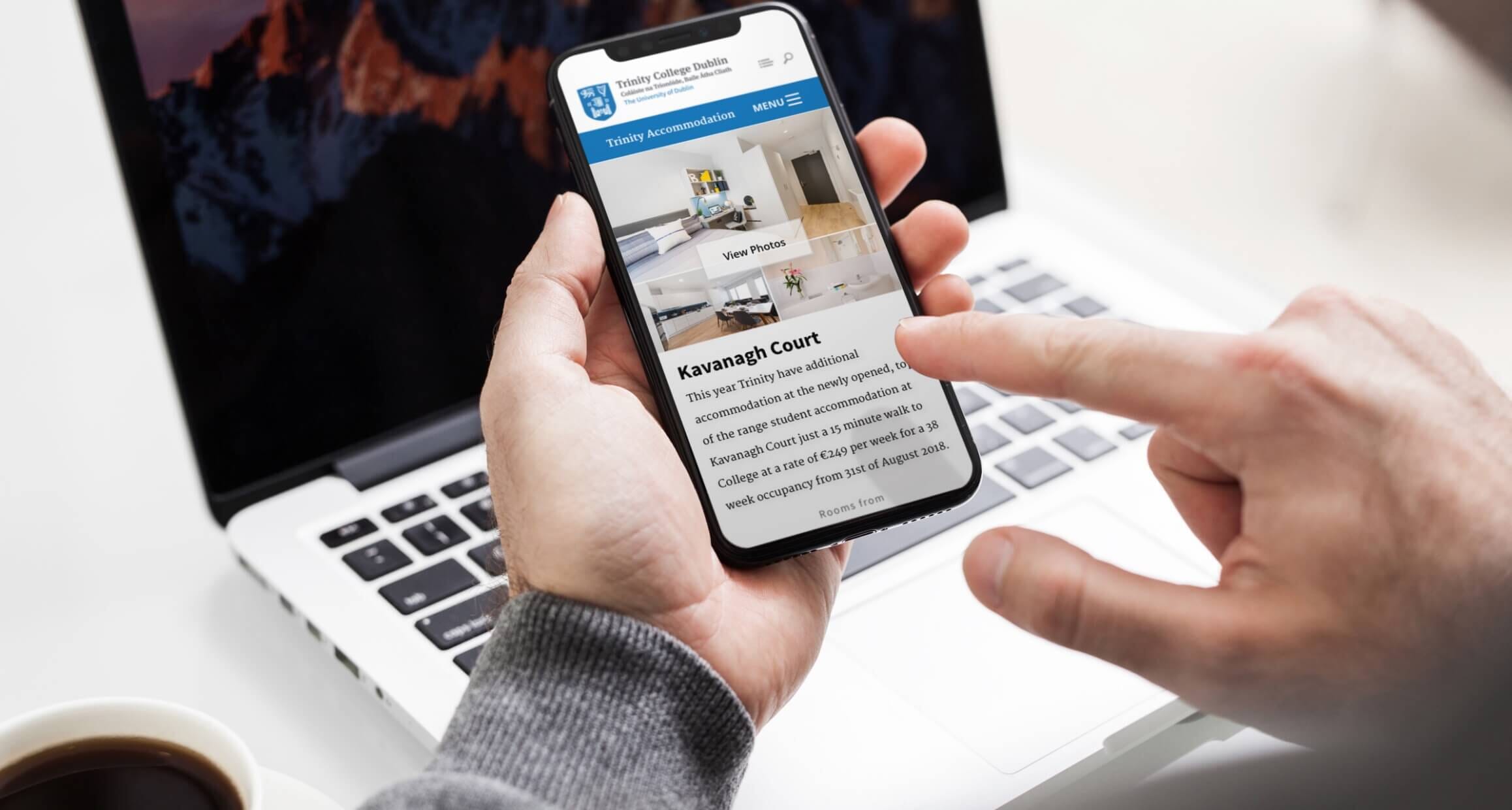 Trinity College Dublin is Europe's number 1 university for educating entrepreneurs and welcomes students from over 120 countries. The brief was to redesign Student Accommodation to make it more appealing to students, improve the user journey and increase enquiries.
RESEARCH CREATES INFORMED DESIGNS
An audit of the existing website was carried out to figure out what elements must be kept, what could be improved upon and what did not work.
A discovery workshop was held with TCD staff, to understand what the college's own vision of a successful redesign would be. One of the key things we discovered was that there was a huge amount of information available but it was spread across multiple pages and covered too broad an area. There was one overall rates page that covered every location, every room type and every variation. This meant students had to sift through a lot of irrelevant information to find what was important to them.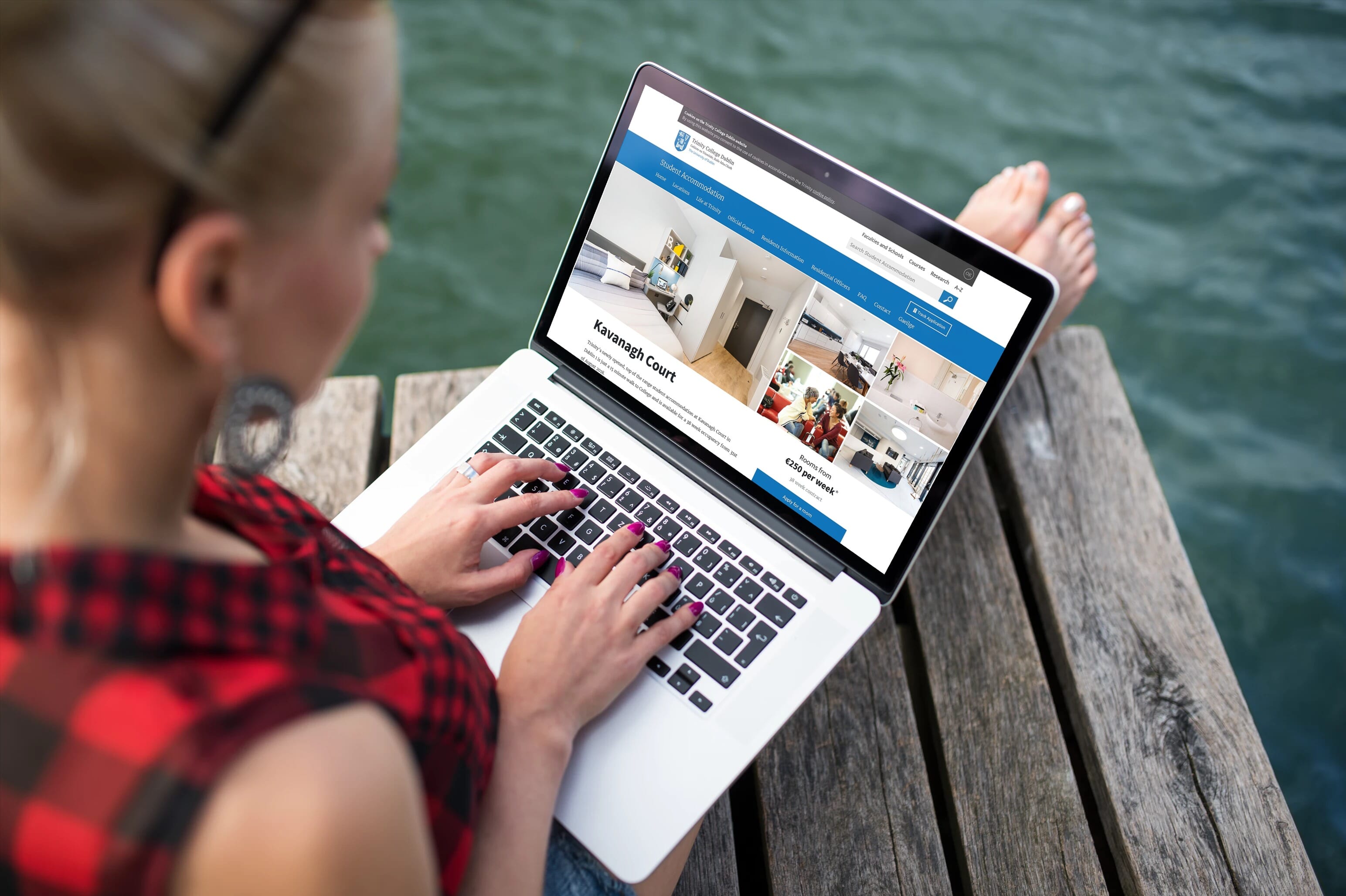 RESPONSIVE WEB DESIGN
We crafted the main tagline 'Modern Student living by Trinity College Dublin'. This is a statement that no other accommodation provider can match. The use of 'living' rather than 'accommodation' shows people this is about their college life and not just where they lay their heads.
The design had to have impact and confidence yet still fit into the Trinity College global brand. Therefore, two design directions were created. The chosen design heavily uses the Trinity College blue and compliments it with black and white. The blue is tied to the college and helps students envisage being part of Trinity rather than renting a room anywhere.