Projects
Book of Kells - Trinity College Dublin
Bringing Ireland's oldest treasure to the world through modern web design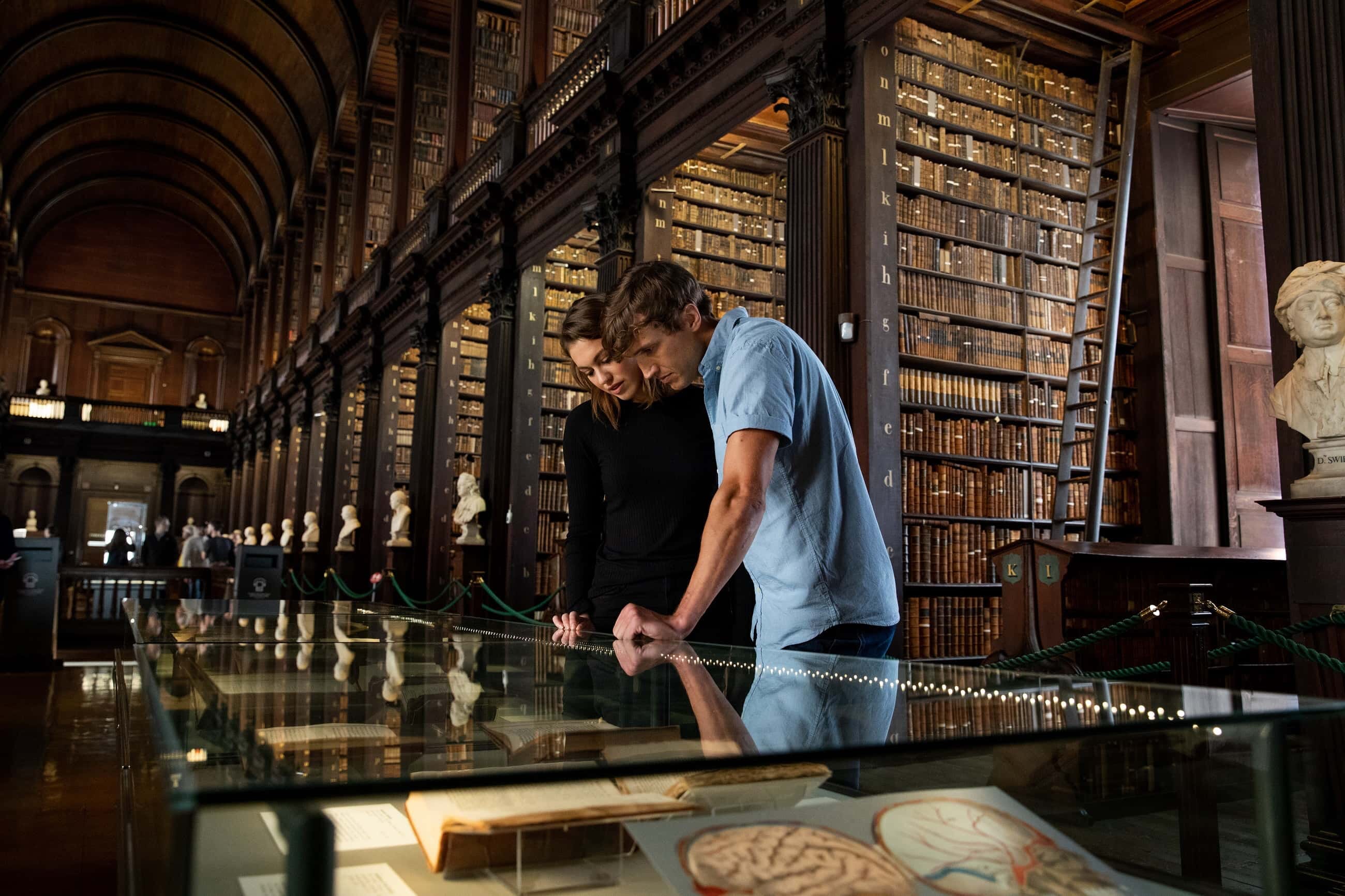 Services
Art Direction
Photography
Web & UI Design
CloudPress care plan
Website Maintenance
Customer Journey Mapping
WordPress Web Development
Image management, manipulation & CDN
Client
Book of Kells - Trinity College Dublin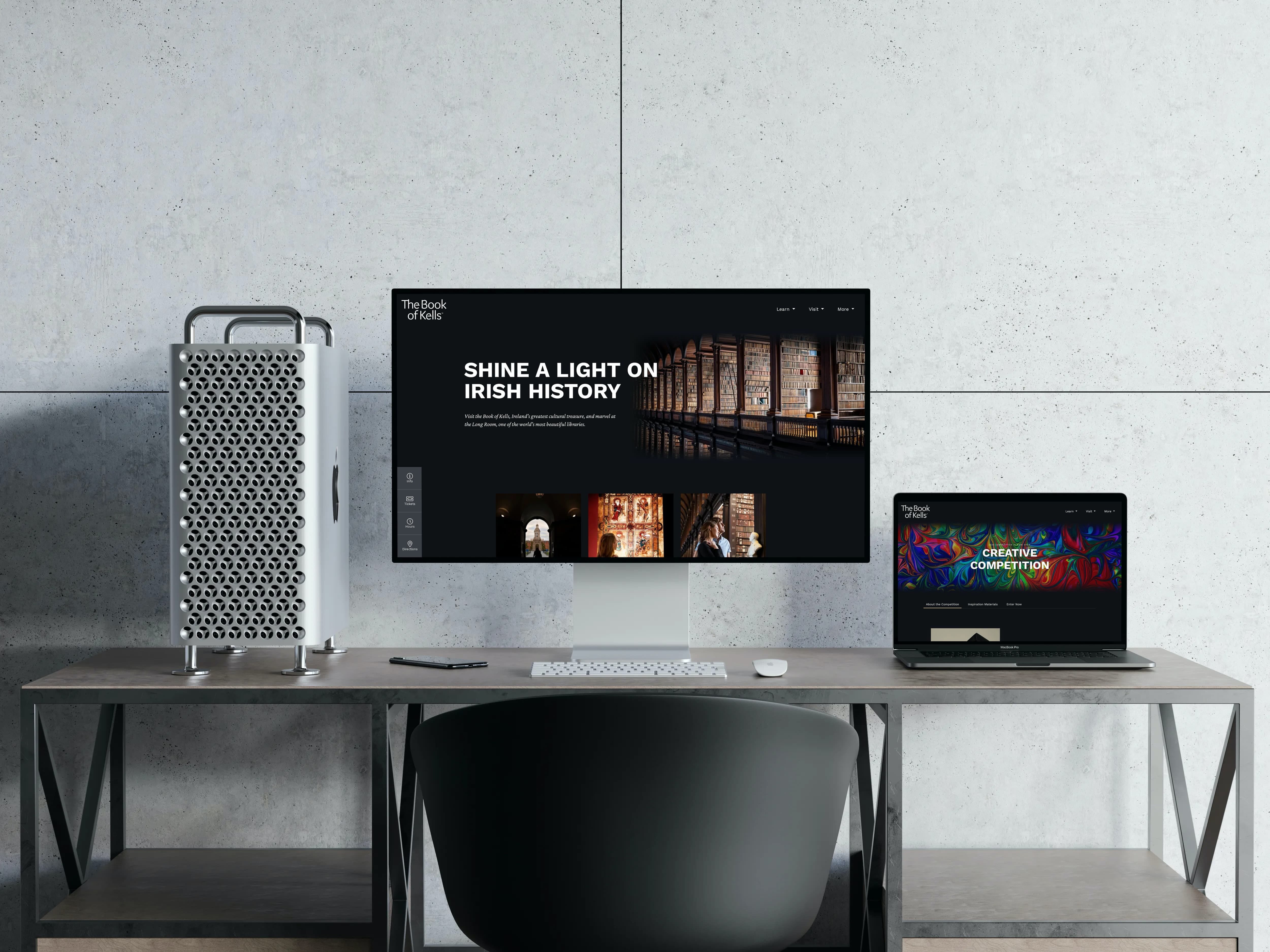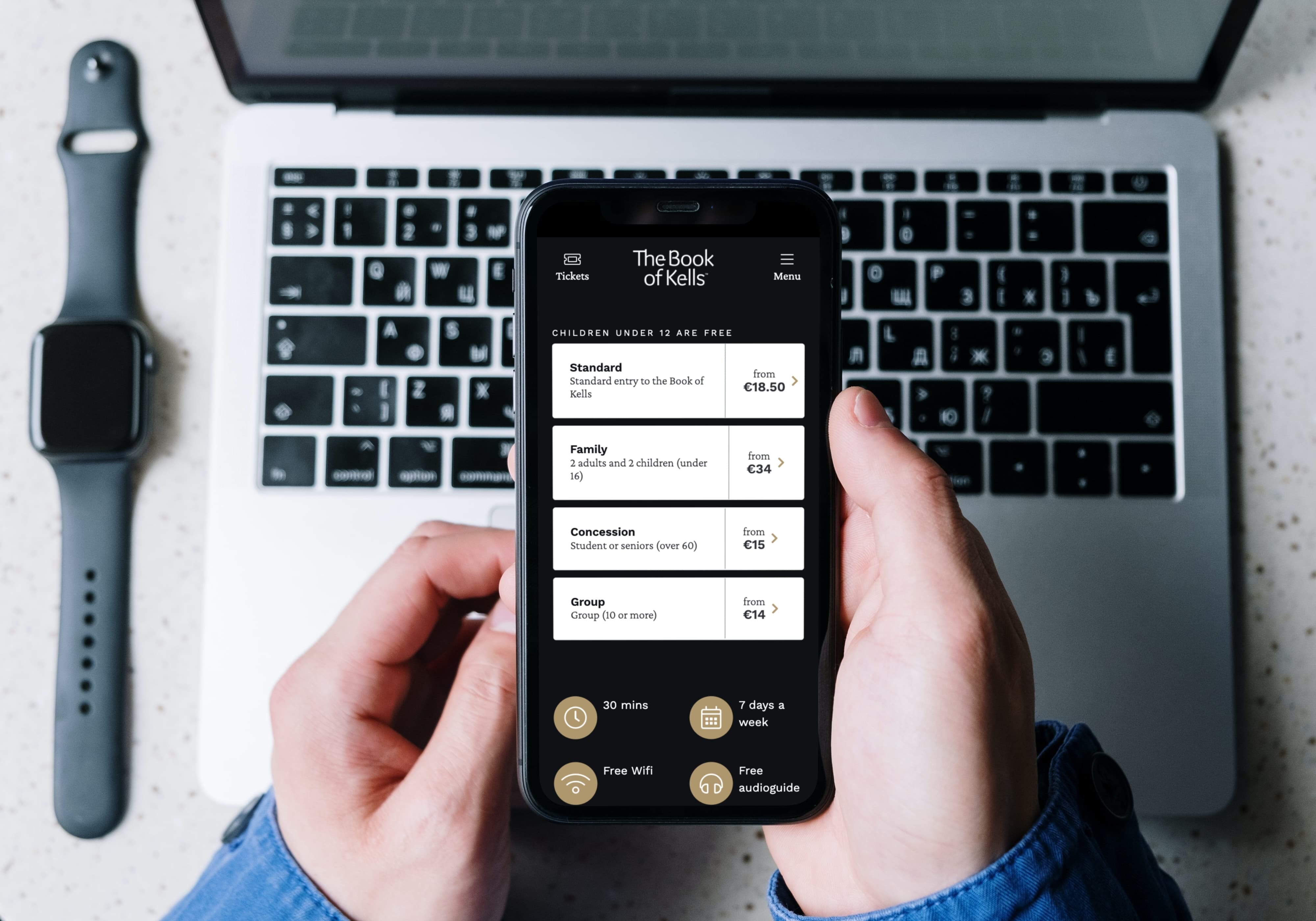 The Book of Kells is one of Ireland's top tourist attractions, with well over half a million people visiting each year. It features in the top 10 places to see in nearly every visitor guide for Ireland.
The website design combines beautiful photography of the location, contrasting typefaces and a mature yet elegant colour palette.
The result is modern and atmospheric — drawing visitors into a venue steeped in history and culture. It respects the timeless beauty that a national treasure and a significant part of Ireland's heritage deserves.
Image CDN and manipulation system
The imaging system takes an uploaded image and automatically resizes it to fit any size the website layout needs.
Original images are safe and never edited. One image can be used in multiple places, with varying dimensions, without any editing required. Features like face detection and retina display versions make staff profile shots look great without any effort.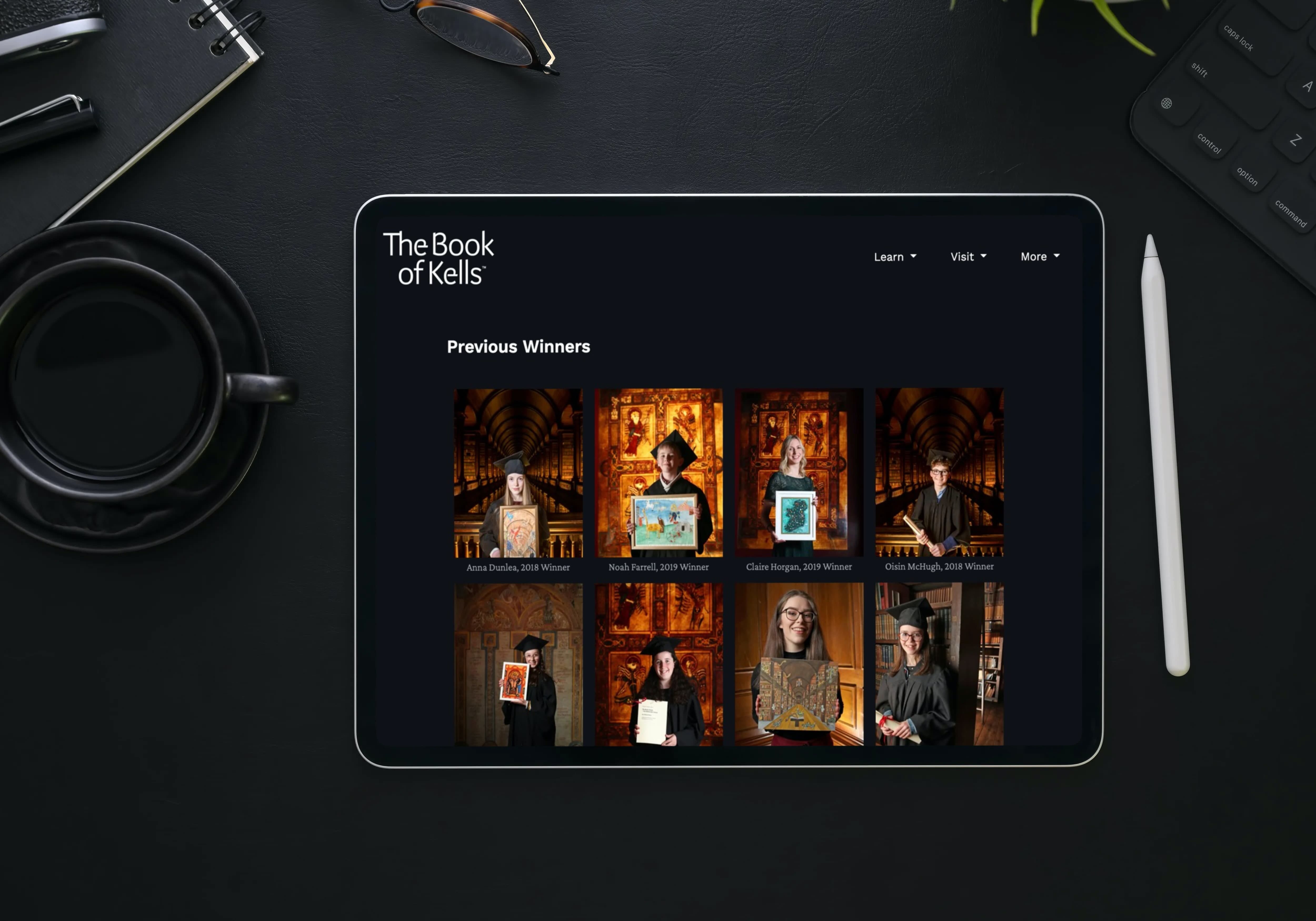 "This was a particularly trying project from a timeline and buy-in perspective – so Dave's project management skills were essential to the project's success."
Karl O'Shaughnessy
Trinity College Dublin